Living in a small house with a large family poses some challenges, and sometimes I get frustrated that we don't have more square footage. But, there are aspects of this house that I do appreciate, even in their imperfect ways...or perhaps because of them.
Today, I am thankful for my little stove. It came with the house and is an inexpensive basic apartment model electric range. There are absolutely no bells or whistles so it has challenged my cooking skills. As you can see there is no oven window. I have learned to rely on my sense of smell and perhaps a bit of instinct to let me know when something is done.
There is no preheat setting, timer, clock, temperature gauge.
And it is small.
I chuckle to myself when I see small families who eat out most of the time drooling over big 6-burner ranges with double ovens. I make most of our food from scratch and I can all on this little range.
It reminds me of the little cookers used in the 1930's-1970's in Britain. The smallness gives off quite the vintage vibe.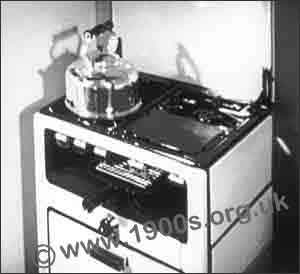 Only a few hours left to snag this freebie! Click on the picture to get it!
This blog post has been linked to the Coastal Charm blog linky party:
http://linda-coastalcharm.blogspot.com/2015/11/show-and-share-no289.html#more